Hyundai Mobis
Increased work efficiency thanks to user-friendly and intuitive IAR Embedded Workbench
Since its establishment in 1977, Hyundai Mobis, the sixth-largest global auto parts maker, has been supplying automotive modules and key components to the global automotive market.
Hyundai Mobis is pursuing innovation to become the world's No. 1 automotive parts company with the vision statement '2020 Global Top Tier'. As a leading company in the modularization business, called the third auto-revolution, Hyundai Mobis is focusing on the production of advanced modules regarding the characteristics of vehicles while participating in the initial designing and testing stage as well as the R&D process of the car manufacturer. Hyundai Mobis is also committed to R&D for mass production of autonomous driving systems that is upcoming.
Hyundai Mobis is also focusing on developing a premium vehicle infotainment (IVI) system that combines next generation human machine interface (HMI) with AVN (Audio, Video, Navigation) through advanced graphical user interface (GUI). Especially IVI systems that provide the best user experience (UX) as well as development of high-level autonomous driving technology that meets the new mobility as a service (MaaS) business model, which is emerging with the mass production of unmanned autonomous vehicles and AVN systems.
"IAR Embedded Workbench has dramatically increased work efficiency by enabling us to easily reduce unnecessary elements in various embedded platforms and unify the development environment in projects,."
- Engineer, Sound Engineering Team at Hyundai Mobis
One of the key requirements in the development stage of embedded systems for automotive, designed to optimize stability and efficiency, is an integrated development environment (IDE) that supports versatile code integrity verification and efficient system development.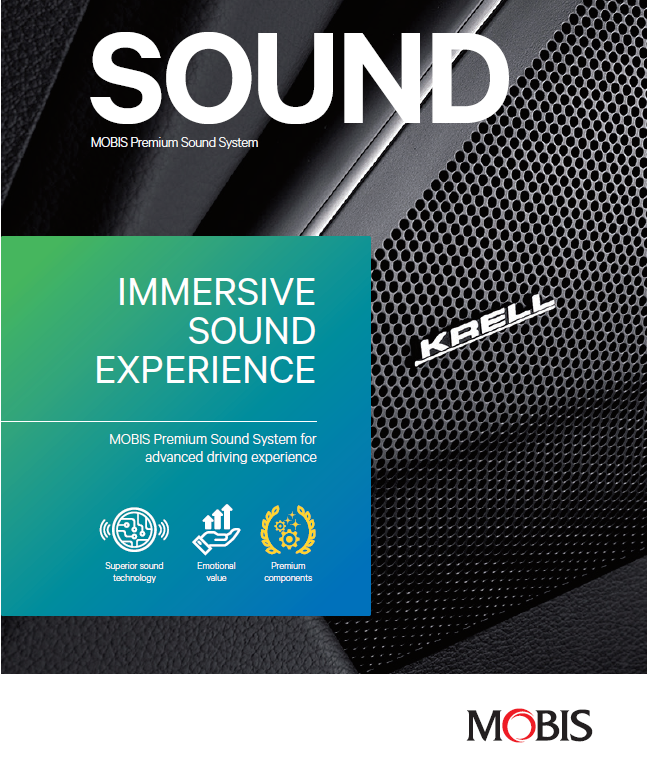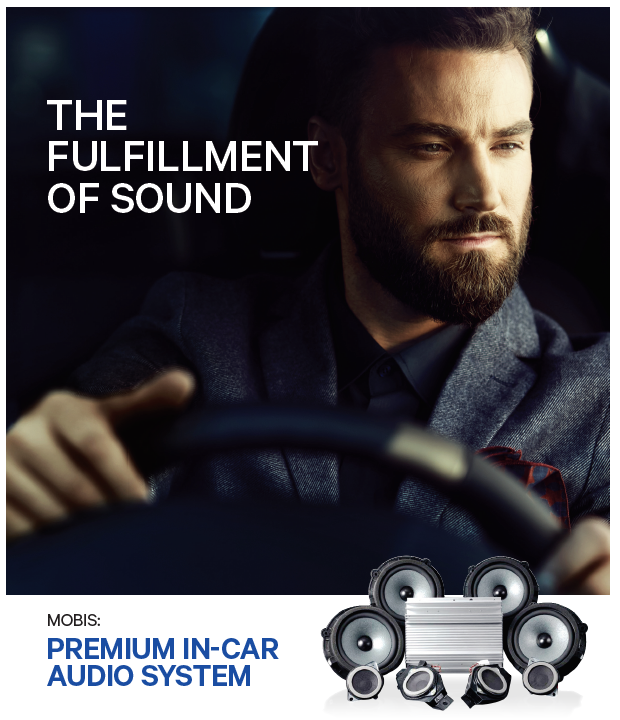 Increasing work efficiency
Hyundai Mobis has introduced IAR Embedded Workbench, an integrated development environment (IDE) from IAR Systems, for high-quality sound system design in order to build an optimal infotainment system.
The Sound Engineering Team at Hyundai Mobis was able to increased the efficiency of their work by the advantage of the user-friendly and intuitive IAR Embedded Workbench.
IAR Embedded Workbench is faster than any other integrated development environment on the market today, which helps to reduce development time.
"We selected the NXP S32K device, a cost-effective option, as the next generation platform and IAR Embedded Workbench, optimized for the Arm core, which is reliable and supports a variety of functions all bundled with fast and professional technical support to speed up development."
- Engineer, Sound Engineering Team at Hyundai Mobis
Functional optimized for Arm
The most important consideration for embedded system developers when selecting a tool is the reliability and whether the tool offers a variety of features that allow developers to focus on the design. The engineers at Hyundai Mobis introduced IAR Embedded Workbench for Arm, which is optimized for the firmware development of Arm core devices, into the system development environment. The fast and professional technical support provided by IAR Systems is another advantage. IAR Systems strives to provide high quality services as well as great technical support.
In a system environment where high-level reliability is required, various methods of code verification are essential. IAR Embedded Workbench provides a seamless and user-friendly debugging environment comparing to other both free and commercial development environments available. It provides real-time monitoring using various C-SPY debugging windows and high-level debugging connection stability.
The fast speed and the optimization features generating small code to maximize memory utilization, while the same features can be implemented, are the reasons why many companies and developers around the world are choosing IAR Embedded Workbench.
In a rapidly changing business environment, developers face a variety of challenges. Applications that consist of code that ensures complete integrity while quickly responding to market demand are key to the success of the enterprise business.
IAR Systems is helping your business gain competitive advantage by providing an integrated development environment (IDE) that includes features that meet the needs of today's enterprises and developers.
The C-SPY Live Watch function, which enables real-time global variable values to be checked, is a convenient feature that enables embedded system developers to concentrate on development work. It's convenient because you do not have to convert the window multiple times to see the conversion value. It is also very useful to reset the hardware and software in detail. This allow developers to easily validate errors without having to check every design stage. It is also very impressive to maintain a stable connection while debugging using I-jet and C-SPY. Sometimes, even if the debugging is interrupted due to entering / returning to the power saving mode, stable connection can be tried again.
- Engineer, Sound Engineering Team at Hyundai Mobis