Pixie Dust Technologies
Full-scale adoption of the IAR's integrated development environment for Arm.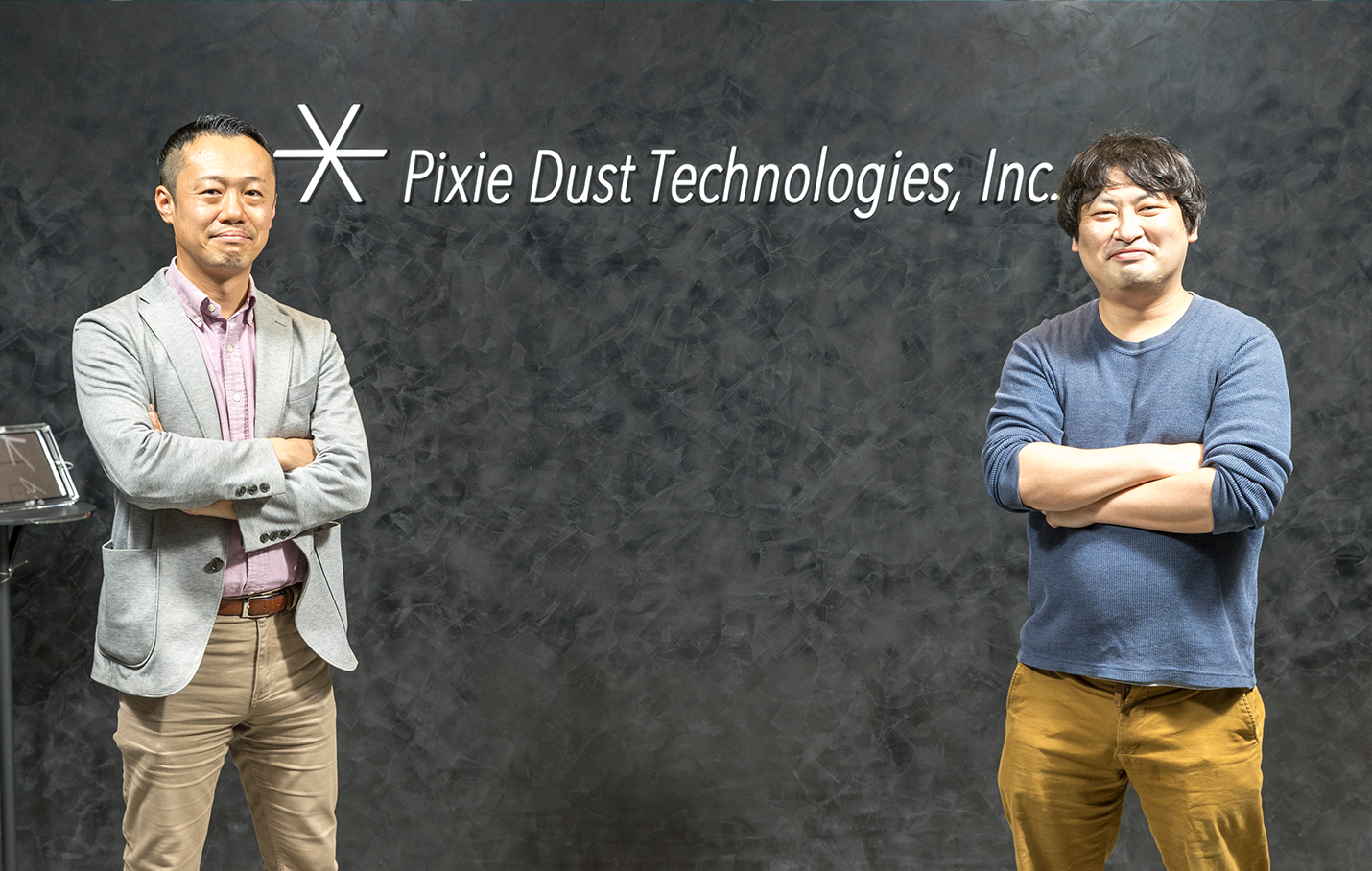 Pixie Dust Technologies, which has been attracting attention as a Japanese technology venture, has decided on full-scale adoption of the IAR Systems' IAR Embedded Workbench for Arm, an integrated development environment for Arm, targeting development environment standardization and faster development.
The company's development staff had in three years grown by 300%, and by making full use of a standardized development base, they were able to dramatically accelerated market launches of new products and projects. Pixie Dust Technologies, Inc. started as a technology venture at Tsukuba University, using original sensing technology to develop such products and systems as the KOTOWARI™ spatial data platform for digitizing people and objects in space.
In addition, they have developed a BCP solution called magickiri™ to address infectious diseases, providing a single system for dealing with infectious diseases, from prevention through amelioration and post-hoc measures.
The company was established in 2017 by CEO Yoichi Ochiai, then a research associate at Tsukuba University (and currently an associate professor) engaged in teaching and research, and by COO Taiichiro Murakami, who had been promoting R&D strategies, new business strategies at Accenture. Adopting wave control in which entities such as sound and light are analyzed and controlled as their core technology, they have been developing and providing diverse solutions to pressing problems and expanding their business.
One recent product that is noteworthy as a development case example is the hackke™ indoor positioning technology. An original sensing technique based on wave control is utilized to make possible indoor position measurements at a reasonable price and with high precision and overbroad ranges not easily achieved by conventional methods in which beacon or WiFi radio wave strengths are measured. Mr. Arata Takahashi, the deputy general manager of the Pixie Dust Technologies business headquarters, puts it this way.
By using high-precision, broad-range indoor position detection, it becomes easier to improve work practices at the site, whether the work involved in construction, manufacturing, physical distribution, or something else. The technology can also be used for hot-desking in an office, and to support ABW (Activity Based Working). In addition to such solutions in the workspace sphere, we are developing and providing services for healthcare and diversity, such as a system to prevent infectious disease through ascertainment of spaces, and research on the effect of minoxidil on hair growth employing contact-free vibratory pressure stimulation.
- Takahashi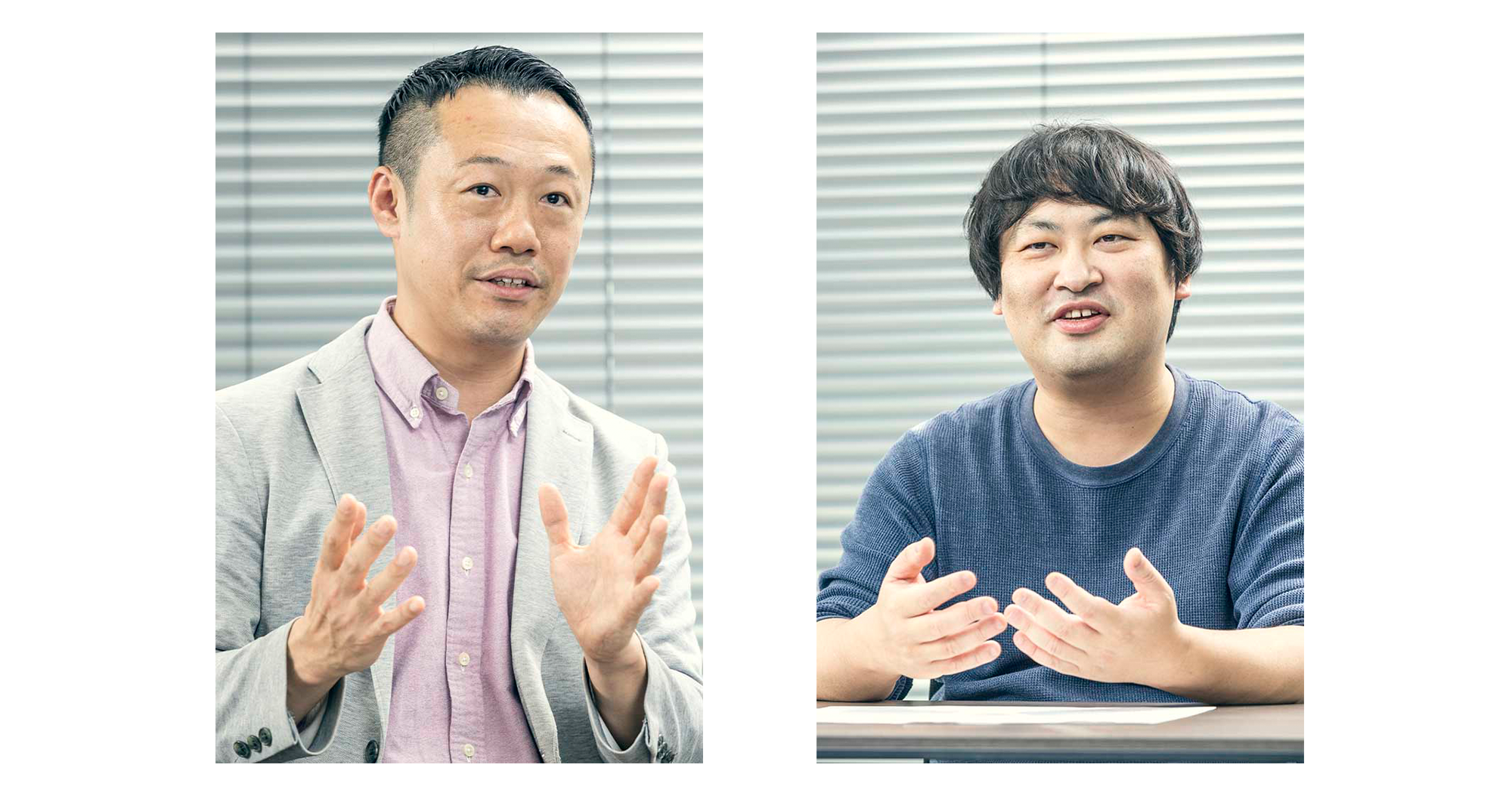 Adoption of IAR Embedded Workbench for Arm for Development System Standardization
The company has expanded its business by drawing on original technology, services, and products, but in product development, there have been concerns such as the need to shorten product lead times and the increasing siloing of development systems, which increasingly rely on individual skills and efforts. To resolve these problems, the company adopted the IAR Systems' IAR Embedded Workbench for Arm.
This product features a high-quality compiler, excellent ease of use afforded by a full range of templates, and the versatility to support over 7000 Arm devices. Mr. Takahashi explains the circumstances of their adoption of IAR Embedded Workbench for Arm as follows.
Takahashi comments: We had been combining multiple tools such as the free compilers provided by the microcomputer manufacturers to develop our products, but the tools being used were different for each engineer, and because of the differences in versions and environments, sometimes the compiles would not work. Given that we were pressed for faster and more efficient product development, with our disorganized development tools, we risked excessive reliance on individual skills. We felt that we had to create an environment in which we could construct a standardized development system while maintaining product quality.
At the time, Pixie Dust Technologies had been developing sensors that could measure temperature distributions in space and other quantities, and microcomputer control of the sensors had become necessary. While evaluating several tools provided by manufacturers, they once again confirmed the superiority of the IAR Embedded Workbench for Arm, culminating in its adoption.
A mobile license is a single-user license that uses a USB dongle. Because it can be carried around and used on any computer, it is suitable for cases in which multiple development engineers are changing computers when working. The package also runs on a computer that is not connected to a network.
Once a company has confirmed the ease of use and other advantages of a free version, we have them experience debugging and other tasks using an evaluation board in a hands-on seminar. Initially, they start with a mobile license, but as the number of persons using the environment grows, customers transition to a global license.
- Yoshiyuki Matsumoto, Sales account manager and Swedish culture ambassador at IAR Systems
Takahashi comments: We were aware of the high quality of their compiler and debugger, but upon downloading the free version and evaluating it, we once again find it to be a top-flight toolkit. What closed the deal for us was the enthusiastic public evaluations. The microcomputer manufacturers themselves often recommended products by IAR Systems over their own free tools. Another attractive feature was the quality of the support that quickly was provided when new chips and devices were registered. We felt secure knowing that we would receive continuous support in the future for embedded software development in general.
Takahashi comments: We have development bases at Tsukuba and in Tokyo, and so the ability to use the product while moving around is a major advantage. However, the coronavirus has made it difficult to commute to an office, and our development team has grown along with our business so that there have been more occasions on which single-user licenses have been inconvenient. There are engineers who participate from remote locations without coming to a development base, and there have been more cases in which licenses are insufficient. So, we decided to transition to a global license, to be able to access a shared license for the same group from sites around the world.
The number of members in the company's development team increased about threefold over the three years after adopting the IAR Embedded Workbench for Arm in 2019. It also increased in the number of products and projects that were under development, by switching to a license that could be used more flexibly, and the development could be performed more rapidly and efficiently.
Matsumoto comments: One feature is the ability to opt for various license forms according to the configuration of the organization and business circumstances, such as a standalone license for which the computer to be used is fixed, and network licenses in which a license is shared among user groups on a network. During the pandemic, we have had a greater number of inquiries about global licenses.
Business Expansion Supported by Development Environment Standardization and Enhanced Development Speed
Mr. Takahashi cites three advantages accruing from the introduction of the IAR Embedded Workbench for Arm. The first is the improvement in development speed and productivity. By using the product, the volume of delivery can be compressed by 20-30% compared to GCC. When making use of project templates, the pace of development can be quicker.
Takahashi comments: In embedded development, where efficient utilization of limited resources is necessary, the compressibility of the compiler greatly affects the feasibility of product development. For example, by raising the compressibility, the memory capacity for installation can be reduced to one rank, and the offered price can be optimized as well.
The second advantage is the elimination of dependence on individual skills or efforts and standardization of the development process. When tools provided by manufacturers coexist with open-license tools, there is a tendency to rely on the styles and skills of individual engineers. By using the Workbench as a standardized environment, the development system is standardized.
Takahashi comments: We were able to resolve problems with failure to compile due to version differences. And, even when a new member joins the development team, he or she can begin development using standardized tools and standardized processes, and in other ways as well, this means we can build a stable development system lasting into the future.
The third advantage is a guarantee of the continuity of operations provided by a fee-based license. When using free tools, there is a delay in support for new chips and devices, and this may result in development backtracking and the need for redesign. Moreover, when there are technical problems with free tools, the manufacturer's response is often slow, and it is frequently necessary to rely on community support.
Takahashi comments: IAR Systems provides prompt support when problems occur. We nearly always receive a response to technical inquiries by the following morning. The resulting trust and security mean that we can focus on development.
In fact, in the development of the hackke™ system introduced at the outset, the development period was shortened dramatically through the use of this product, and development costs were slashed. Mr. Takahashi explains: In future efforts, we will be undertaking development of IoT-related software and devices, and will be working on IoT versions of various sensors. We will be making the most of IAR Embedded Workbench for Arm as our development base.
In response, Mr. Matsumoto adds: IAR Systems will continue to support embedded development in Japan. We will be working to provide build tools aimed at embedded security and function safety, as well as CI/CD implementation, which have been important problems in recent years.
Confirming the company's intention of continuing powerful support of Pixie Dust Technologies and other Japanese firms.