The leading commercial tools for RISC-V
We are able to provide stable and future-proof technology as well as global technical support for RISC-V. As specialists on embedded development, we help you when they need it the most.
RISC-V partners

RISC-V International was founded in 2015 and is a non-profit corporation controlled by its more than 235 members, all with access to and participating in the development of the RISC-V ISA specifications and related HW / SW ecosystem. RISC-V fills the gap to give full flexibility for customized solutions with a more accessible price.

SiFive was established specifically for developing RISC-V hardware. SiFive has played a major part in establishing RISC-V on the market. They provide their own 32 bit cores as well as a Core Designer enabling their customers to design tailor-made cores. Their platform for rapid design, testing and building RISC-V-based core IP and chips aim to accelerate the pace of innovation.

Andes Technology Corporation is a founding member of the RISC-V Foundation. They released their first two RISC-V cores in 2017. The core N25 comes with a complete design ecosystem and a number of RISC-V partners. They develop high-performance/low-power 32/64 bit processors and their associated SoC platforms serve the rapidly growing embedded system applications worldwide.

C-SKY Microsystems, a semiconductor business unit of Chinese Alibaba Group, is an integrated circuit design house dedicated to 32-bit high performance low-power embedded CPU and chip architecture license. They have actively been driving the development of RISC-V ecosystem and have already released the first embedded RISC-V CPU core.

Nuclei System Technology is a top RISC-V processor IP vendor based in China, dedicating to develop configurable low-power and high-performance 32/64-bit RISC-V processors and related solutions for AIoT applications. Nuclei has developed several series products to address the full range of embedded system applications, including N100, N200, N300, N/NX/UX 600, N/NX/UX900 with extensible and security features. They have silicon proven in many well-known companies, such as GigaDevice, Amlogic, Verisilicon.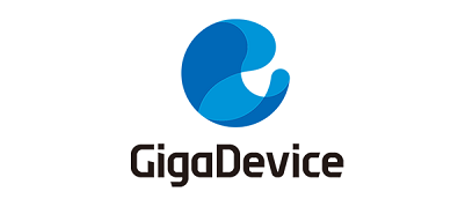 GigaDevice is a leading fabless company engaged in advanced memory technology and IC solutions. The company was founded in Silicon Valley in 2005 and currently produces a wide range of SPI NOR Flash, SPI NAND Flash, and MCUs for use in embedded, consumer, and mobile communications applications with more than 1 billion units shipped every year. In 2019, GigaDevice launched the world's first RISC-V-based general-purpose MCU products.
CloudBEAR provides leading performance RISC-V based processor IP solutions to satisfy application needs of emerging markets such as IoT, AI, automotive, networking and industrial automation. CloudBEAR offers customer-focused solutions based on configurable and extensible processor platforms allowing them to overcome design challenges in the next generation silicon.

Microchip is a semiconductor supplier of smart, connected and secure embedded control solutions. They offer easy-to-use development tools and comprehensive product portfolio to enable customers to create optimal designs which reduce risk while lowering total system cost and time to market. They provide RISC-V based FPGAs through their Mi-V ecosystem.
Syntacore, a founding member of the Foundation and one of the first commercial RISC-V IP vendors, develops and licenses family of RISC-V IP since 2015. They create flexible, highly-efficient microprocessor cores that help customers to design unique solutions for the IoT, data storage and processing, embedded systems, cognitive, machine learning and artificial intelligence applications.