Heroic Faith Medical
A pioneering medical device technology company that revolutionized critical care has achieved exceptional security and accelerated the FDA certification process by adopting IAR Embedded Trust solutions.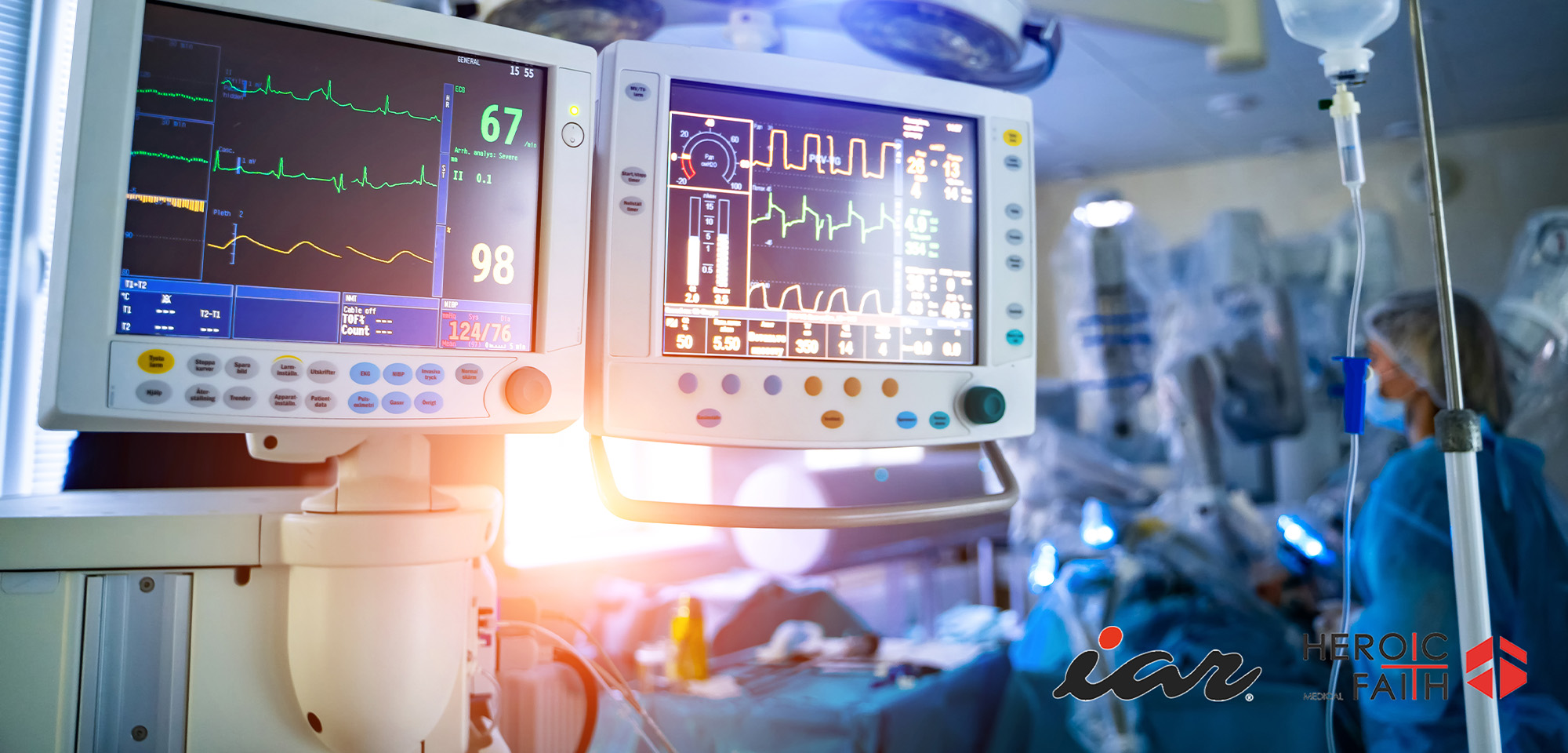 Heroic Faith Medical, a pioneering medical device technology company dedicated to revolutionizing critical care, has achieved exceptional security and accelerated the FDA certification process with the adoption of IAR Embedded Trust solutions. By combining cutting-edge technology and advanced security measures, Heroic Faith Medical successfully developed its smart AI continuous respiratory monitoring instrument and streamlined its medical device licensing approval domestically and internationally.
Founded in 2018 by a group of professionals with expertise in electronics, healthcare, and IoT, Heroic Faith Medial focuses on developing smart AI continuous respiratory monitoring instruments that empower healthcare workers to save lives. Through collaborations with prominent medical centers and teaching hospitals in Taiwan, Heroic Faith Medical collected vast amounts of respiratory sound data, leading to the launch of its smart AI continuous respiratory monitoring instrument in 2020.
By utilizing non-invasive assessment methods to monitor patients' respiration, the instrument enables real-time monitoring and visualization of respiratory sound changes, empowering medical personnel with both visual and auditory diagnostic capabilities. This innovative approach facilitates early identification of abnormal respiration, allowing for timely intervention and treatment.
During the global COVID-19 pandemic, Heroic Faith Medical's electronic stethoscope products, powered by smart AI continuous respiratory monitoring technologies, addressed critical requirements such as remote respiratory monitoring and assessment. These products were utilized in the context of COVID-19 and other highly infectious respiratory diseases, enabling medical personnel to visualize and analyze respiratory sounds while fully dressed in personal protective equipment (PPE). With real-time monitoring of respiratory sounds from all four lung lobes, healthcare providers could promptly administer the necessary medical measures.
By transforming patients' respiratory condition into data, we enable auscultation and remote monitoring even while wearing personal protective equipment (PPE). This overcomes limitations in time, allowing real-time and continuous monitoring and retrospective analysis of historical data. It also transcends spatial barriers, facilitating prompt drug and respirator arrangements regardless of distance. IAR Embedded Trust plays a vital role in ensuring the essential data encryption, security, and stability needed for our AI recognition management platform.
- Yuan-Ren Cheng, Co-founder and General Manager of Heroic Faith Medical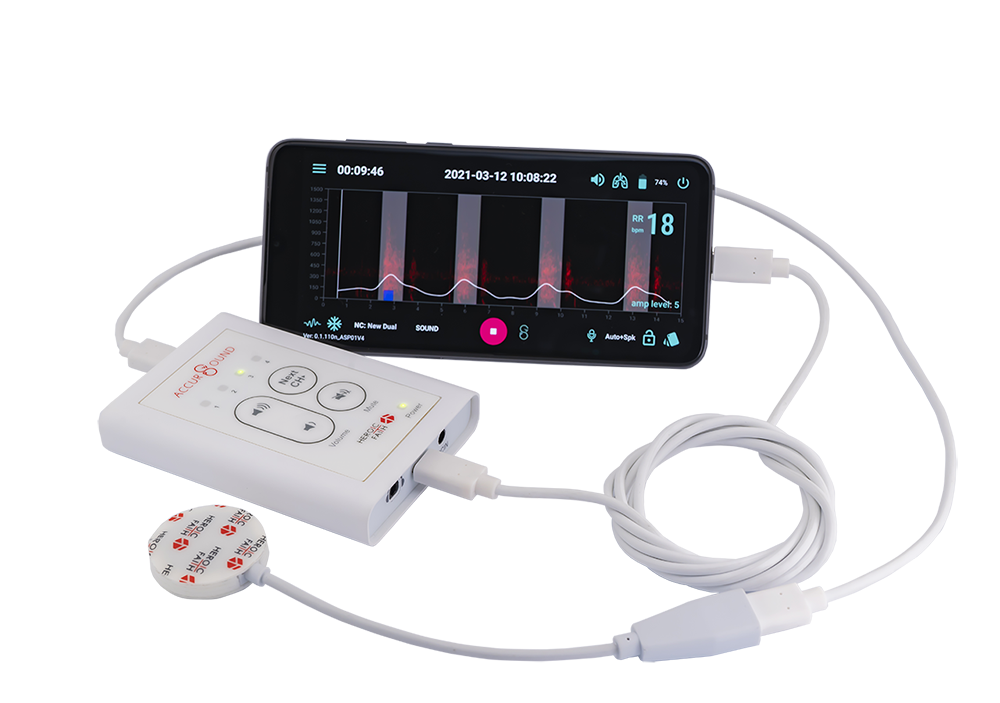 Heroic Faith Medical's electronic stethoscope incorporates microcontroller units (MCUs) for signal processing and data transmission to support AI analysis. Protecting the firmware against attacks and tampering is crucial throughout the design and development process to obtain approvals from medical authorities. After extensive evaluation and recommendations from leading MCU customers and partners, Heroic Faith Medical selected IAR Embedded Trust as its trusted partner.
IAR Embedded Trust employs a comprehensive 4A approach—Anti-cloning, Active IP protection, Anti-rollback, and Authentication—to ensure the security of customers' data and devices. These mechanisms safeguard software applications, prevent counterfeiting, encrypt critical keys, protect against versioning threats, and verify authorized software code and application installations. The partnership with IAR Embedded Trust empowered Heroic Faith Medical to overcome previous challenges, expedite the development process, and reduce time-to-market significantly.
Heroic Faith Medical's electronic stethoscope has already obtained medical device certification from Taiwan Food and Drug Administration and is also actively pursuing certification from the USFDA. The USFDA places significant importance on medical data security during the certification approval process, making the selection of IAR Embedded Trust as the security solution a critical factor in Heroic Faith Medical's pursuit of USFDA certification. The partnership with IAR has positioned them as the strongest candidate for successfully obtaining USFDA certification.
The FDA approval process requires the submission of information on software, development tools, and MCU security verification. Obtaining these documents poses a significant challenge for manufacturers. IAR's verified integrated security solution provides a reliable guarantee during FDA applications, reducing application time and preventing unnecessary costs.
In terms of the collaborative process, IAR was praised for their exceptional performance and efficient services. In case of any technical issues, IAR promptly provided next-day responses, fostering trust and allowing Heroic Faith Medical to focus on innovative research and development, thereby accelerating certification timelines.
In addition to ensuring the safety of medical users, reinforced product security protects Heroic Faith Medical's valuable intellectual property. We are delighted to partner with IAR to guarantee security throughout the design and development process, paving the way for successful USFDA certification. Looking ahead, as Heroic Faith Medical's technological breakthroughs extend beyond the healthcare field, we anticipate further collaboration with IAR and industry partners to create synergy and bring smart respiratory monitoring to innovative fields, including consumer products.
- Yuan-Ren Cheng
Kiyo Uemura, Area Vice President of APAC of IAR, expressed confidence in the partnership, highlighting the enhanced precision and reliability IAR Embedded Trust brings to innovative medical technologies. He adds: "By supporting customers in overcoming security challenges and regulatory compliance, IAR Embedded Trust eliminates data security vulnerabilities in product development and global embedded technologies. By establishing rigorous protections from the product design phase, we stay true to our commitment of Security Made Simple."
As Heroic Faith Medical continues to innovate and collaborate closely with medical centers and clinical trial laboratories in Taiwan and in the US, IAR Embedded Trust enables seamless security solutions, unique device configurations, and protection against threats throughout the product life cycle. Together, Heroic Faith Medical and IAR are dedicated to protecting lives and securing data with their groundbreaking medical advancements.